Free Play is a cornerstone of the Fun and Fit experience.   We have literally hundreds of crafts, toys, games, and supplies to make free play time engaging, enriching, and just plain FUN.
Fun and fit offers a wide variety of crafting supplies.  We have color paper, crayons, colored pencils and markers, stencils, as well as shape cutters, safety scissors, glue sticks, tape, and
Dozens of vehicles including fire trucks, rescue trucks, Barbie's Corvette, big rigs, and more make up our fully stocked garage.  Passengers include various action figures and dolls who are always ready for a road trip
We have two massive Lego tables and over 130+ pounds of Legos available (in two 65+ pound sets that are rotated).   The students often enjoy group builds and large scale projects that foster positive interaction and a sense of accomplishment.
Our multi-purpose table supports our Hot Wheels and Thomas the Tank Engine collection.    All tables are easily accessible to school age children and support individual and multi-child play.
One of our most popular free play options is our Pop-a-Shot dual lane basketball game.   Whether its individual play or head to head, the nine available game options make keep the students engaged and challenging each other.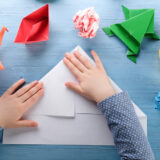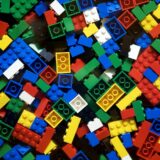 Over 130lbs of Lego blocks – about 35,000 individual pieces!!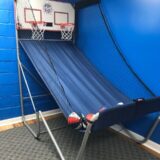 Pop-A-Shot dual lane basketball game.